I can't tell you how excited we are about our upcoming benefit,
The Dance of the Demented
,on February 20th at the Viaduct Theatre. We're holding it in the same space that will house our world premiere stage adaptation of
William Peter Blatty's novel, LEGION
(the sequel to The Exorcist.)
We're introducing "Live Painting" to this event, which has been a huge success at events on the coasts, but hasn't quite reached the Midwest yet. Until now. You get to see top illustrators paint, draw and sculpt live during the party from a variety of hot horror models scattered throughout the venue. So, you can drink, dance, mingle AND watch these masters create horror art right before your eyes. Feel free to bring your own sketchpads or laptops and join them!
If you're gonna drink and dance to multiple DJ's, you may as well do it surrounded by models (male and female) and amazing art. See you there!
The artists featured will be:
Dave Dorman (Aliens/Star Wars)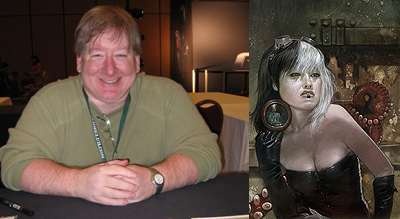 Tony Akins (Jack of Fables/House of Mystery)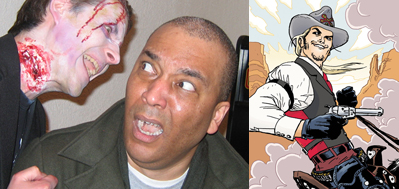 J Anthony Kosar (Avatar/Buckaroo Bonzai)
Ray Frenden (Burton Snowboards/Wired/The Misfits)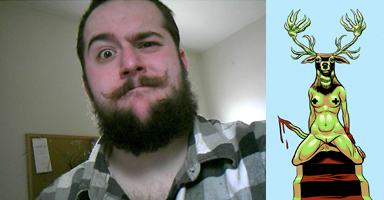 Alex Wald (Ultraman/Shoalin Cowboy)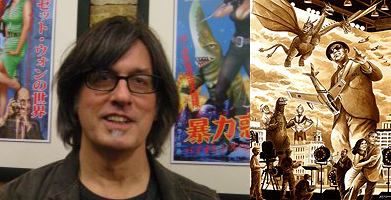 Jessica Joy (smART Show)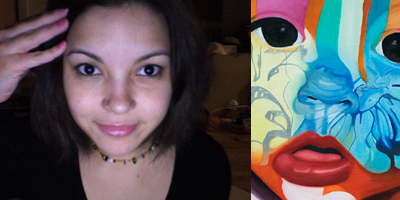 Charlie Athanas (WildClaw Poster Artist)