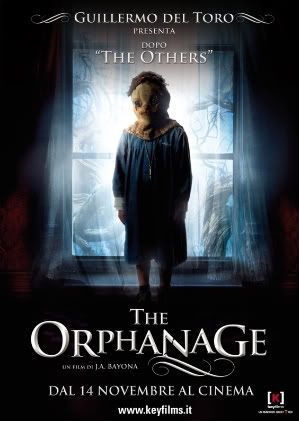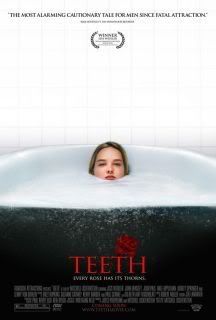 Howdy troops,
AC here. After much deliberation, below is my assessment of the year that was. All of the films listed below were personally encountered
for the first time
from January 1 to December 31, 2008 (i.e. no previously viewed films were eligible). To accommodate and acknowledge as many as possible, I've broken them down into various categories in alphabetical order, with my top picks denoted with an asterisk. Again, these are just my personal opinions and not meant to reflect the opinions of WildClaw as a whole.
As always, feel free to leave any comments, and we'll tag you back. Thanks so much for the past year - looking forward to more of the same in '09!
TOP 20 2008 HORROR RELEASES
Blood Car
Cottage, The
Frontier(s)
Funny Games
Girl Next Door, The
*Inside
Let the Right One In
Machine Girl, The
Mulberry Street
*Orphanage, The
Poultrygeist: Night of the Chicken Dead
[Rec]
Ruins, The
Quarantine
Signal, The
Spine Tingler! The William Castle Story
Stuck
Sweeny Todd (released late 2007)
*Teeth
Them (aka Ils)
Yep, it's a three-way tie between the intense French splatterfest INSIDE, the beautiful and haunting Spanish ghost story THE ORPHANAGE, and the hilarious indie black comedy TEETH. What do they have in common? How about stellar acting, solid effects, terrific female roles (a far cry from the helpless buxom Hammer vixens of yore) and great storytelling from beginning to end? While Hollywood could barely manage a couple slots, thanks to the independent trenches and foreign soils, 2008 turned out to be a rather fertile year for horror.
MIXED BAGS
Cloverfield
Death Race
Doomsday
Jack Brooks: Monster Slayer
Mother of Tears: The Third Mother
Repo: The Genetic Opera
Strangers, The
DISAPPOINTMENTS
Diary of the Dead
Day the Earth Stood Still, The
Happening, The
Saw V
TOP 20 HOME VIEWING DISCOVERIES (HORROR)
Next time you feel like you've seen it all, check one of these bad boys out
Blind Beast (1969)
Call of Cthulhu, The (2005)
Cyclops, The (1957)
Hangover Square (1945)
Hunchback of the Morgue, The (1973)
In a Glass Cage (1987)
Lizard in a Woman's Skin (1971)
Nekromantik 2 (1991)
Perfume: The Story of a Murderer (2006)
Rituals (aka The Creeper) (1977)
Seeding of a Ghost (1983)
Silent Night, Deadly Night (1984)
Strangler of the Swamp (1946)
Street Trash (1987)
That Cold Day in the Park (1969)
Ticks (aka Infested) (1993)
Unhinged (1982)
Unseen, The (1981)
Who Can Kill a Child? (1976)
Woman in Black, The (1989)
TOP 12 PLEASANT SURPRISES (NOT AMAZING, BUT WORTH SEEING)
Alien Factor, The (1978)
Boogens, The (1982)
Contamination (1980)
Corridors of Blood (1958)
Deadly Eyes (1982)
Manster, The (1959)
Norliss Tapes, The (1973)
Right at Your Door (2006)
Strangeness, The (1985)
Welcome to Arrow Beach (1974)
Witch Who Came from the Sea, The (1976)
Wrong Turn 2: Dead End (2007)
TOP 13 "WHAT THE ^&@%^@% WAS THAT?" FLICKS
(and I mean that in the best possible pick-your-jaw-off-the-floor way)
Black Devil Doll from Hell (1984)
Blood Harvest (1987)
Christmas on Mars (2008)
Death Bed: The Bed That Eats (1977)
Eye Creatures, The (1965)
Forced Entry (1973)
Last Jaws, The (1981)
Mutilator, The (1985)
Pig F*cking Movie, The (1974)
Schramm (1993)
Thundercrack! (1975)
Video Dead, The (1987)
Visitors, The (1988)
HOME VIEWING DISAPPOINTMENTS
Atragon (1963)
Deadwood Park (2007)
Future-Kill (1985)
Henry: Portrait of a Serial Killer 2 (1998)
Hitcher, The (2007)
Invasion from Inner Earth (aka They) (1974)
Joshua (2007)
Number 23, The (2007)
Reeker (2005)
Scrapbook (2000)
Sisters (2006)
Sunshine (2007)
2001 Maniacs (2005)
When a Stranger Calls (2006)
WORST VIEW OF 2008
Masters of Horror: Dance of the Dead (2005)